Facilities and equipment that can be rented for your event:
Main Hall with or without kitchen – Capacity 270, Seats 200, suitable for large gatherings
Small Hall including kitchen – Capacity 70, seats 40, suitable for meetings
Kitchen
Curling Rink
Indoor Arena
Outdoor Arena
Main Hall:
Banquet hall sized for 200 seating capacity and raised stage area (approximately 60′ x 40′).
Bar and sound system available.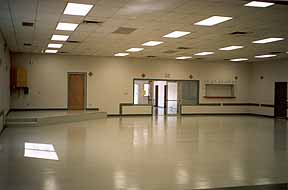 The Main Hall can be decorated for any occasion: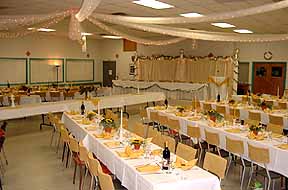 Hall B:
We now have a second hall available that will accommodate about 40 people for the smaller group. Click on Hall B or call and ask about this one today!
Playground:
The Lakedell Playground was built in the spring of 2001 and provides a wonderful assortment of apparatus for children to enjoy.
The playground is constructed on a sand base for soft landings. Picnic tables are in close proximity for family lunches and relaxing while supervising children at play.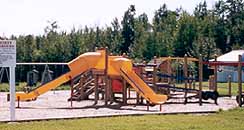 Indoor washrooms are close at hand and always available.
Curling Rink: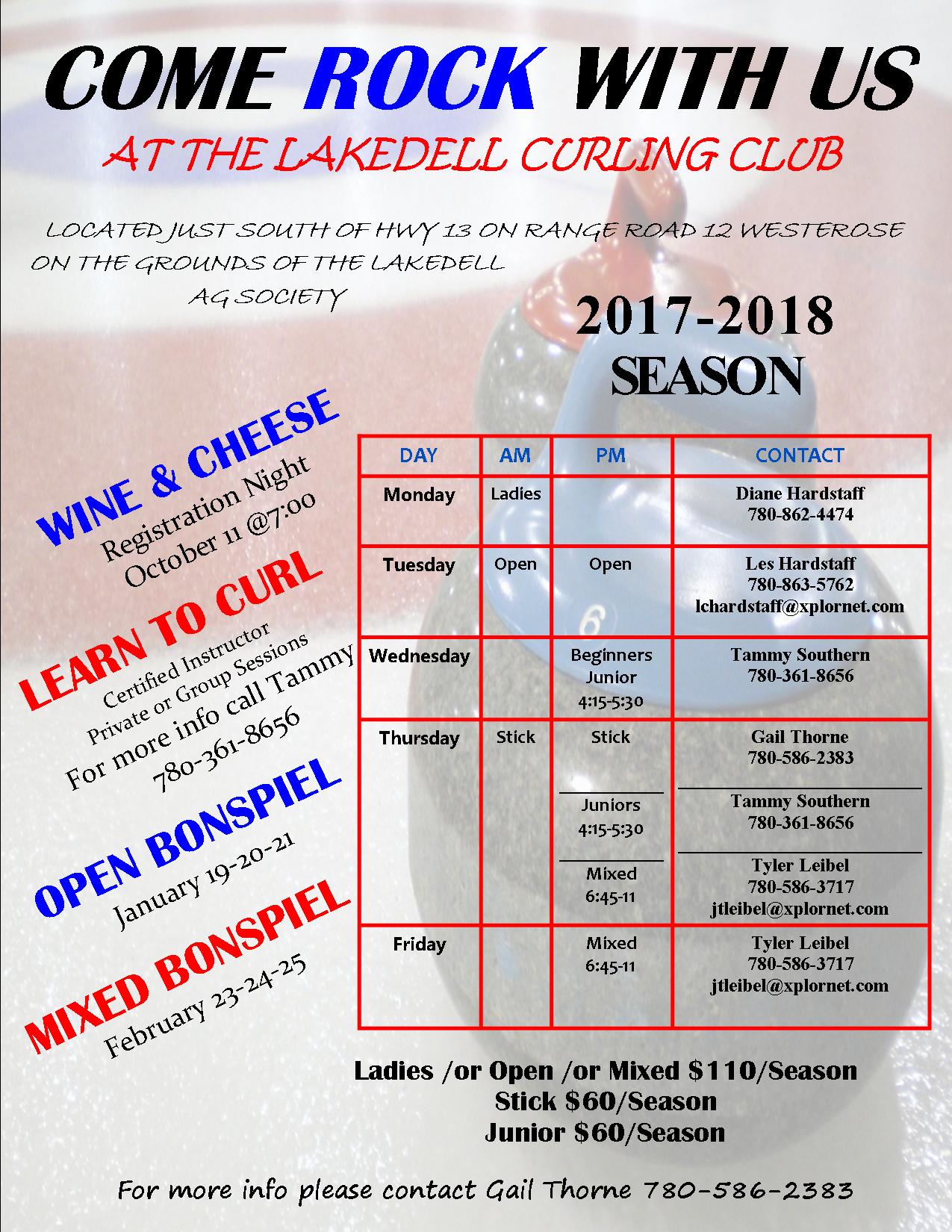 Curling ice is available for private bonspiels or just an evening of family fun.
Curling ice is in from early November through to the end of March with availability subject to regular league play.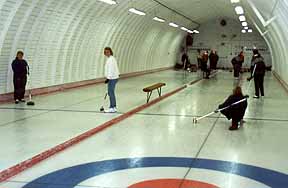 Lakedell has an active curling club membership of around 100 people providing for ladies, 50+, junior, stick and mixed leagues. There is a league for everyone!
The club also sponsors a variety of bonspiels between January and March.
Indoor & Outdoor Riding Arenas:
Lakedell Ag Society's 200′ X 80′ groomed HEATED arena is available year round, and we also have 2 outdoor arenas.
Bleacher seating and stall panels are available.
This facility is commonly used for equestrian and livestock events, rodeo rough stock, cattle penning, canine agility and barrel racing.
For insurance reasons, all riders must be members of our Ag. Society.  This is a $10.00 annual fee.  Please click here for Ag Membership Application or find one at the arena and drop your competed form and $10 of in the black drop box when you leave your drop-in money.  Arena membership forms are also available in the arena on the bulletin board!
Pleasure riding memberships are available on an annual basis. For a membership form, please click ARENA AGREEMENT revised MARCH 2017 , and also complete the Ag Membership Application as well and return to the Ag. Society with your payment. Please note that GST may apply to your arena rental agreement.